Westerberg Guitars was registered in 1989 by Peter Westerberg and since 2012 we are situated in central Stockholm of Sweden. We build series of our own models as well as custom builds.
Our mission is to build high quality guitars with focus on design, tone and playability. We rather build few good guitars than lots of mediocer guitars.
Design. Tone. Playabilty.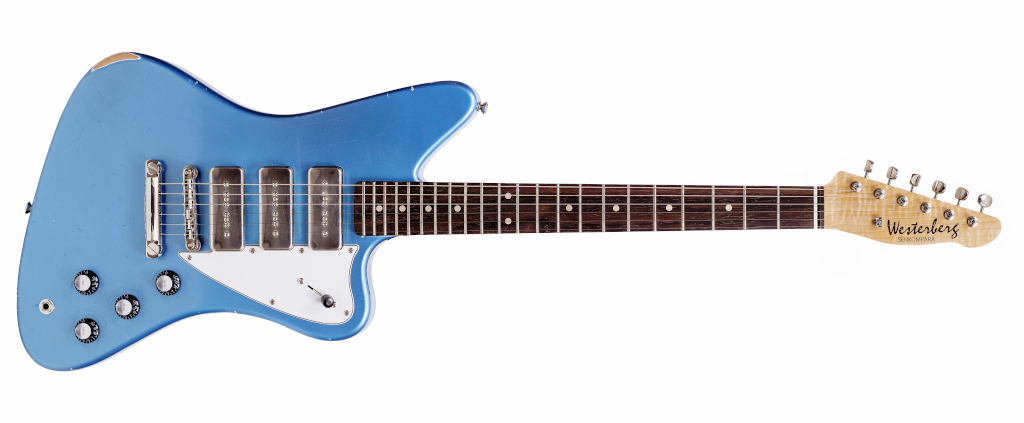 We strive to build unique and reliable guitars you want to own and play. We're not satisfied with building just cool guitars – they must feel, perform and sound better than a typical standard electric guitar.
Woods and planks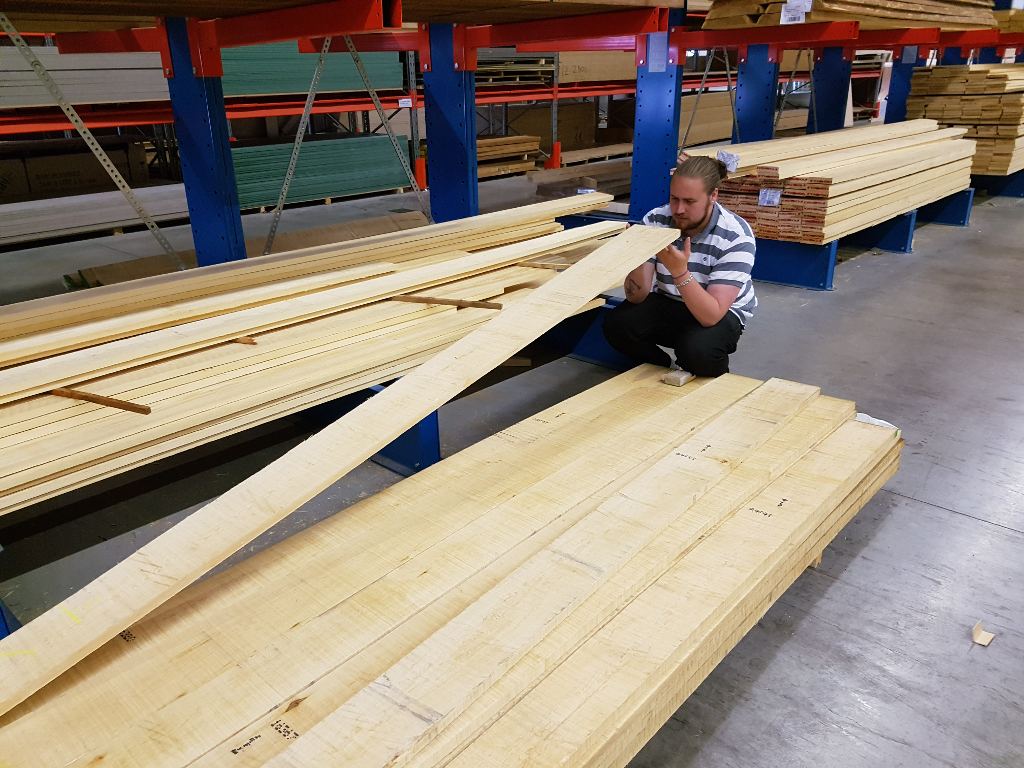 All necks and bodies are made from raw materials and we select premium wood for all our guitars. A good guitar starts with good wood and you it's hard or impossible to compensate for that later in the building process.
All wood is bought from wood suppliers we trust and we spend many hours to pick the right planks. When it comes to American maple for necks approximatelly one of twenty planks could be used. All wood we buy is dried for at least two years, then we store it for at least six months in our workshop.
North American sugar maple is used for necks – unrivaled when it comes to strenght and hardness.
Indian rosewood is our standard choice for fretboards but we also offer other woods as an option.
Our bodies are made from American alder, American red cedar or Swedish pine. As custom option we offer other woods as mahogny, korina, poplar etc.
Machines and craftsmanship. CNC versus handbuilt.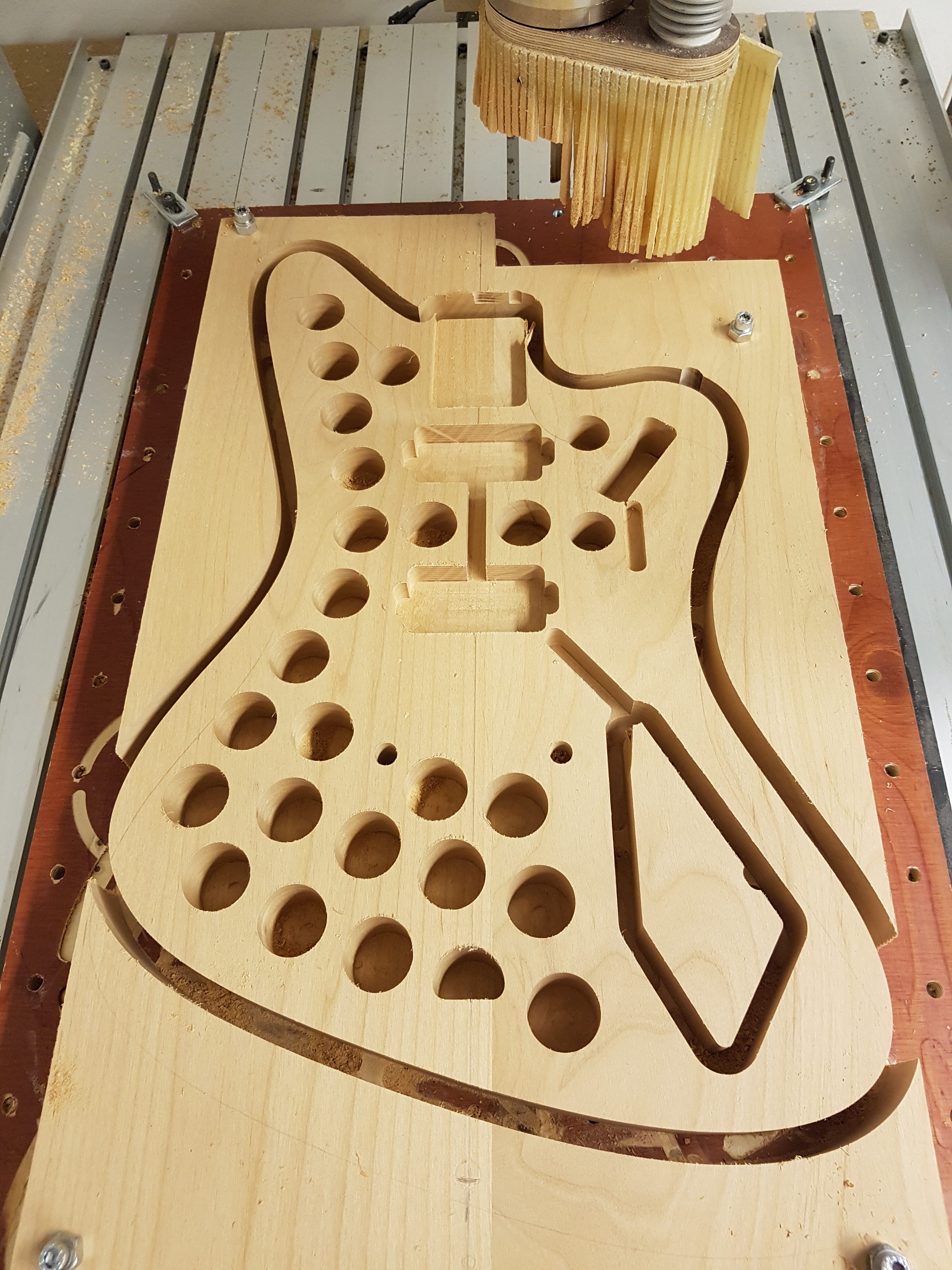 We use a CNC machine to do the initial carving cause a CNC machine is superior to traditional methods when it comes to small tolerances and good finish. Some people tend to get anxious when you mention CNC in combination with guitar building – they make the wrong assumption: it's not hand made and then a inferior instrument. Wrong. All bigger manufacturers, regardless if they build bad or good guitars, employs CNC machine but what's important what you put into to the machine and what you do with the parts coming out of it. I started building guitars in the late 80's and built it with traditional methods until we started using CNC machines 2013 – and it was a major breakthrough when in comes to tolerances and finish.
Still, if you use a CNC machine there's like 80 % of work to be done. It's all about what you do with those remaining percentages.
Hardware and parts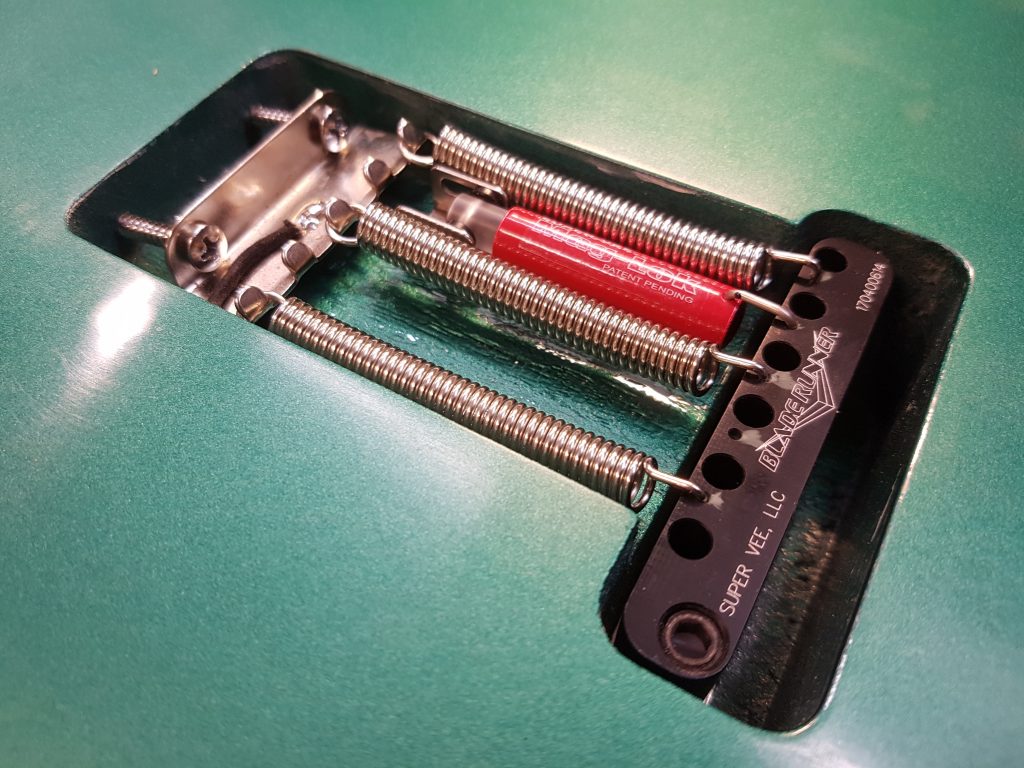 All hardware is of the highest quality, we only rely on the best manufacturers for bridges, tuners, truss rods etc.
Pickups and electronics
Pickups… there's so much to say. We see them as the last link in the process of shaping the sound – you can't make a bad guitar fantastic just installing an expensive pickup. And a good guitar can be ruined by a inferior pickup. So a good guitars need good pickups. We usually rely on Seven Engineering Pickups and Lundgren Guitar Pickups.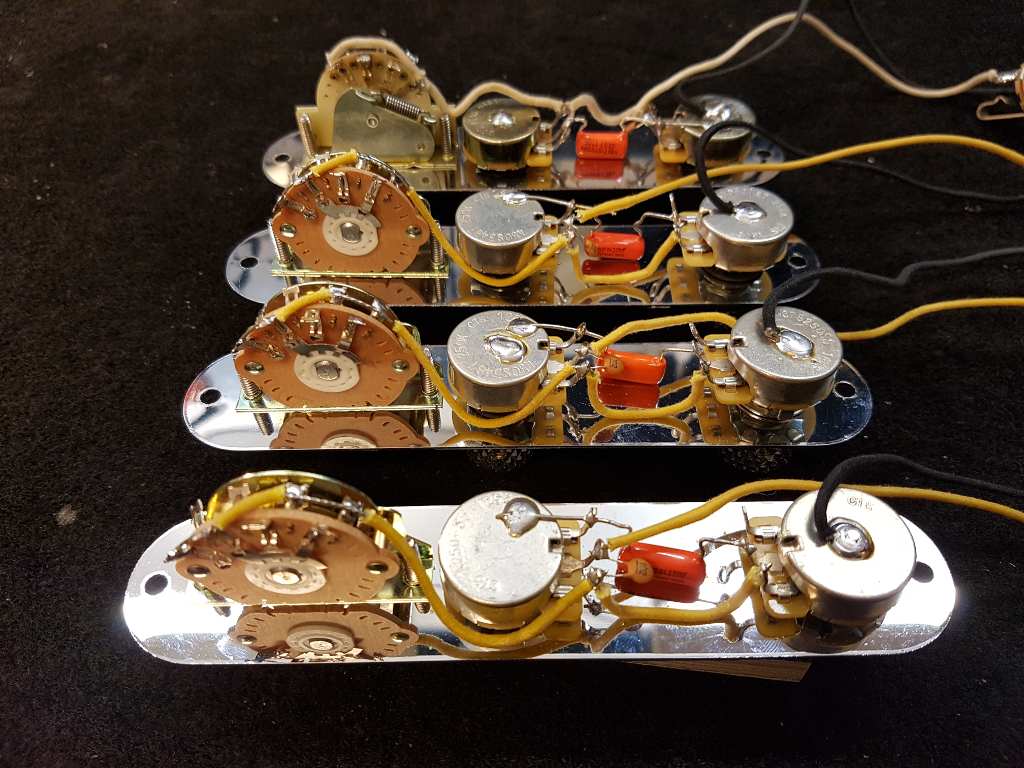 The pickup isn't really the last in the chain – there's the electronics. We use high quality components as CTS, CRL, Oak, Switchcraft and Sprague. A treble boost circuit is standard and we use different values depending on pickups.
Laquer and finish
All laquers are nitro finish. A thick polyester laquer will encapsualte the body and inhibit the resonance.
Models
We offer models of our own design as well as models based on traditional designs. Out philosophy is to design guitars which are aestethic, has a balanced sound, are functional and reliable.