Forslund Guitar Design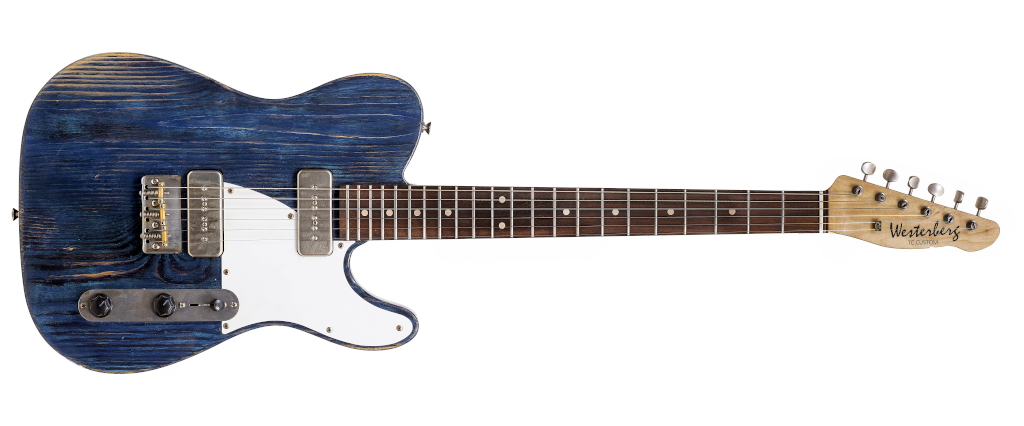 I first became aware of Ulf Forslund in 2018 as he posted pictures of guitars he built on social media pages and I instantly fell in love with them – rustique look, wheatered finishes and often designs outside of the box.
Even if I build guitars I have for a long time kept on dreaming of commission a guitar from another builder – so I asked him to build a guitar for me but things took another turns and I asked him to give his personal touch to our guitars.
Ulf Forslund resides in northern Sweden and bodies are sent there and back to get his treatment.
Jesper Eriksson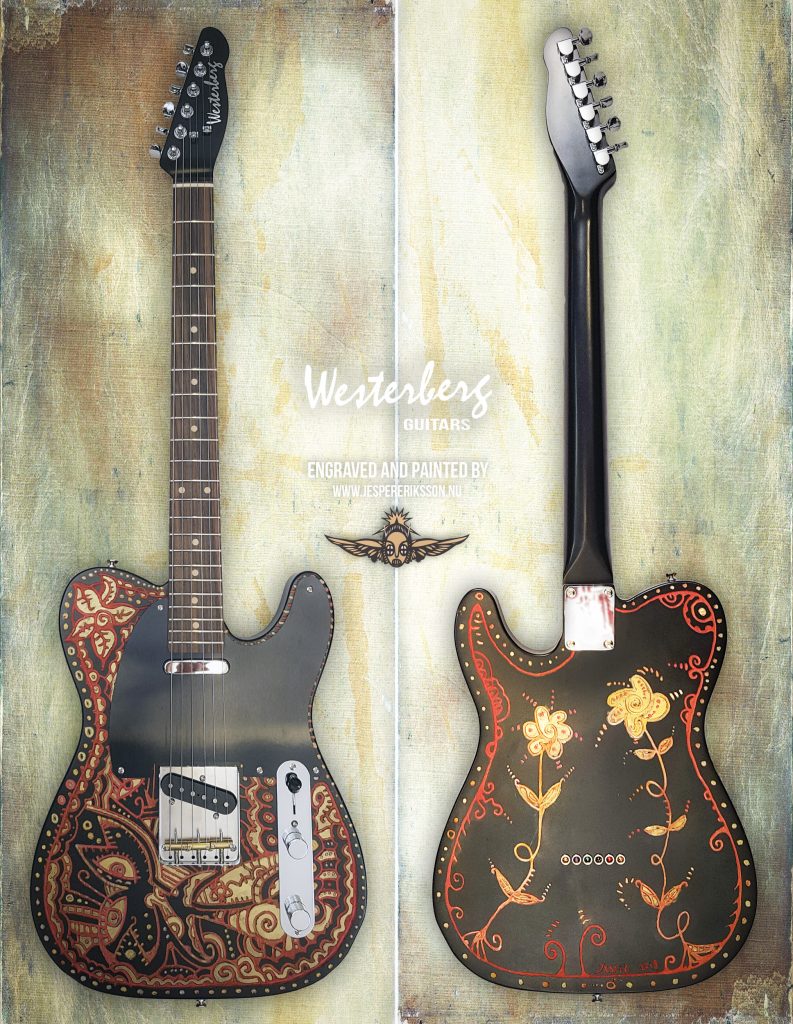 I have been aware of Jespers works since around 2005 and when he had a exhibition in a hotel in central Stockholm showing around 40 of his guitars I was invited to the opening evening. I had seen many of them but not in real life and I was even more impressed. Later in the evening I presented myself and we sat down to talk and connected immediatelly, after talking guitars for like twenty minutes I asked if he would be interested in a collaboration – responding he was just about to ask the same.
When we are planning a new guitar we take the unfinished body and neck, places all the parts on them and then trying to figure out a colour scheme of the art work that best will match the wood and the parts. Jesper himself decides the motif.
Jesper Eriksson – born 1970, raised in Swedish Dalecarlia and now residing in Falun works with graphic, painting, sculpture, reliefs, cabinets and makes guitars into unique works of art. Swedish musicians Dregen (Hellacopters, Backyard Babies), Thåström (Ebba Grön, Imperiet), Stiko Per Larsson are some of his clients.
The motif is carved into the wood by hand and then painted. There is a theme on every guitar with figures and symbols, interconnected with stilistic and abstract motifs. His greatest source of inspiration is Pablo Picasso's African period, but you can see connections to Dalecarlian or Aztecian.
"What I'm trying to say with my artistry is that I want to find an expression that you react to or feel fascinating in one way or the other. Art that may make people stay and look a bit extra. Perhaps create some thoughtfulness in everyday life. I'm also forms that stand against the passage of time fascinating. Forms that don't follow trends but also appeal to the viewer if let's say hundreds or thirty years. "